TF Land is an established developer with a proven track record of providing quality and reliable homes at an affordable price with our unique adoption of the 'more for less strategy'. Our emphasis on practical layout makes our home the idea choice for homeowners as it allows for flexible renovation in the future. Here are some of our featured projects: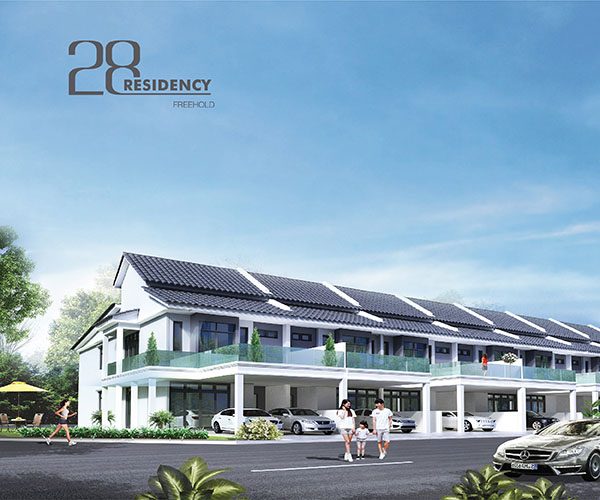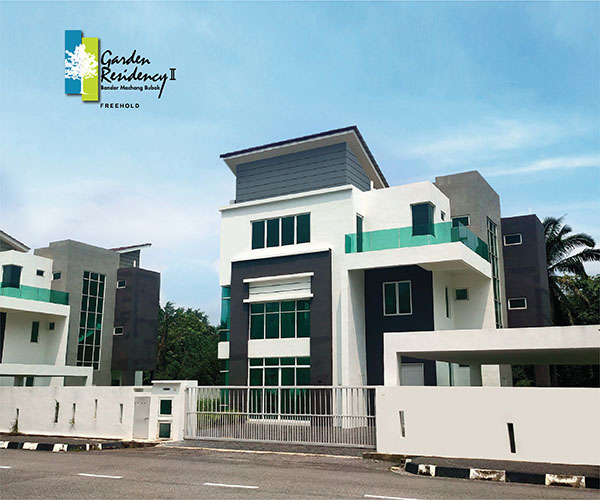 ON GOING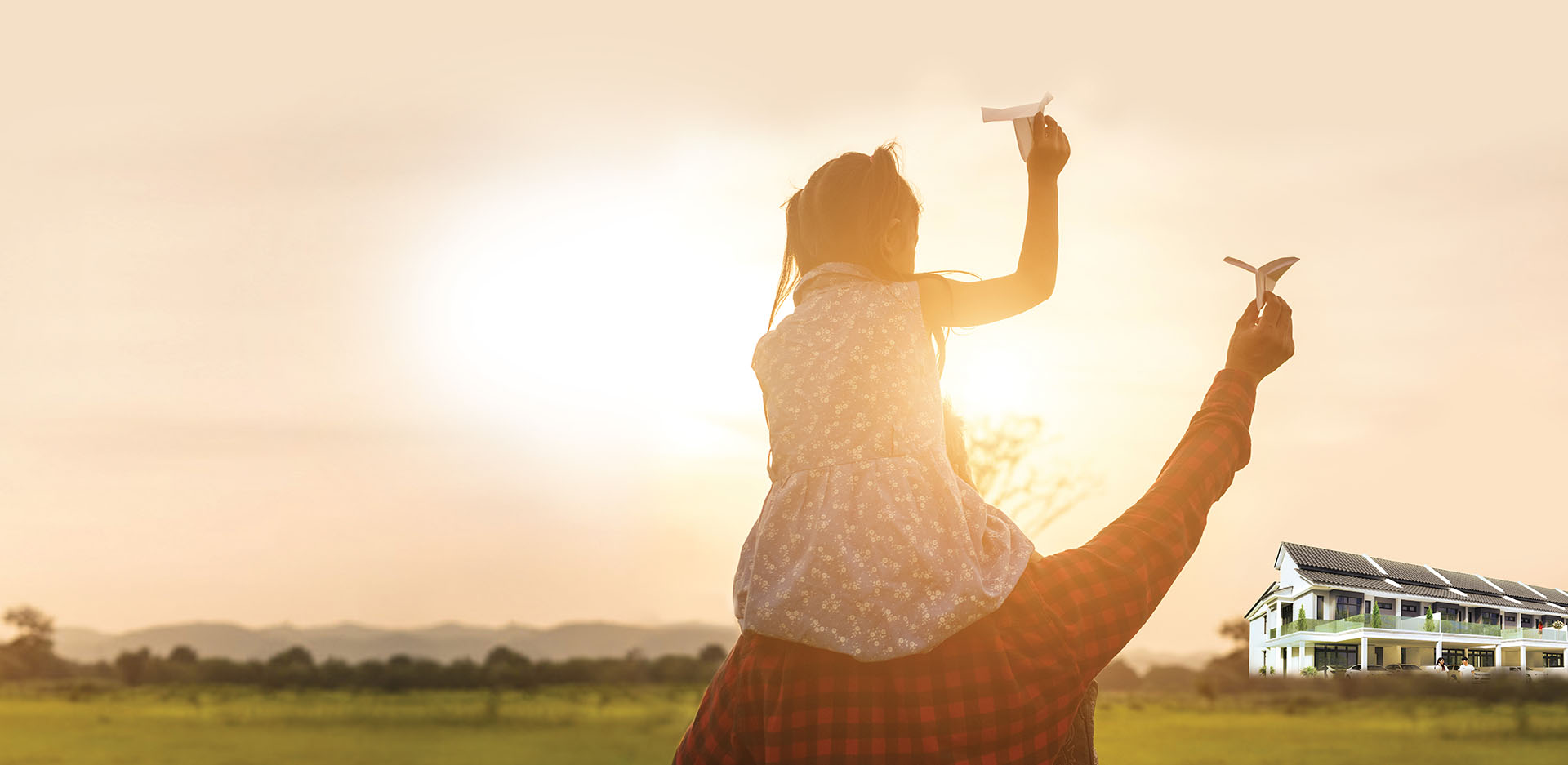 A Sanctuary
for Life's Loveliest
Moments
Comforting Luxury With
Contemporary Elegance
A home is defined by more than just a structure that surrounds it. It is an entity that houses that stories of love and life. Let your home be that place where you craft a lifetime of memories in harmony with the best that nature has to offer. Live life exceptionally and embrace the comfortable elegance of 28 Residency.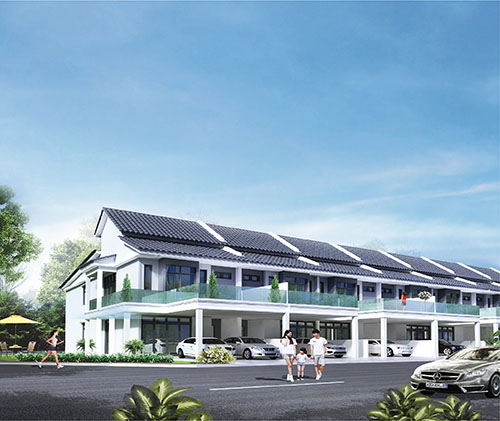 DOUBLE STOREY TERRACE
LOT SIZE
20′ x 60′
BUILT UP AREA
1,673 sq. ft (approx.)
Simply luxurious and stylishly spacious homes surrounded by verdant greenery for serene and peaceful living.
Unwing iin your very own personal sanctuary right in the heart of an elite community.
UNIQUE SELLING POINTS
Low-density population within an established neighbourhood
chis and modern design with practical interiors and quality finishes
Ample living spaces with flexible layouts
Optimal lighting and open spaces for ultimate comfort
High ceilings for expandable loft space
Multiple bedrooms suitable for multigenerational living
Large balcony space and common area for family activities
Spacious car porch to shelter vehicles from extreme weather
FLOOR PLANS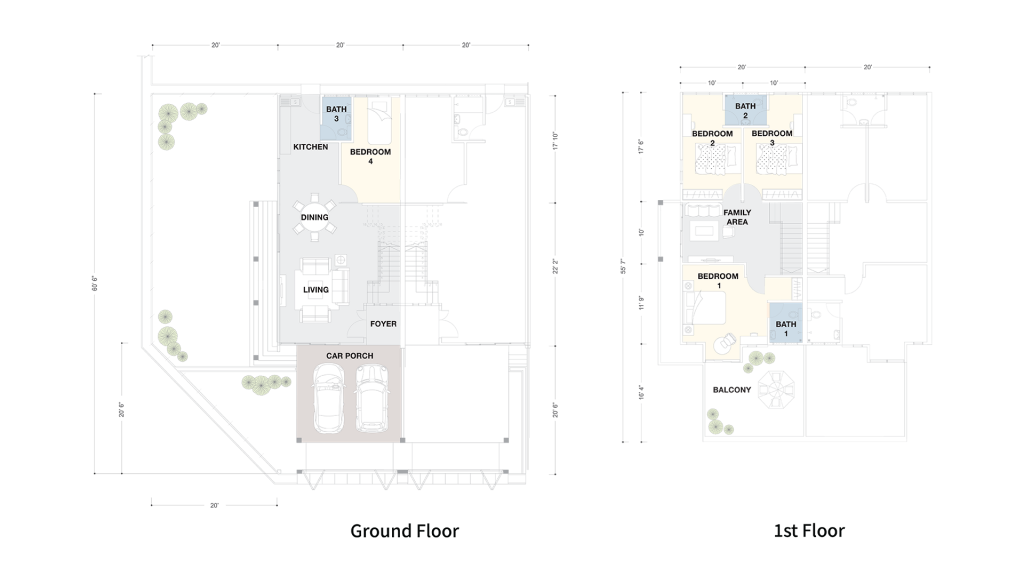 Unrivalled Accessibility
Within A Vibrantly
Expanding Township
LOCATION MAP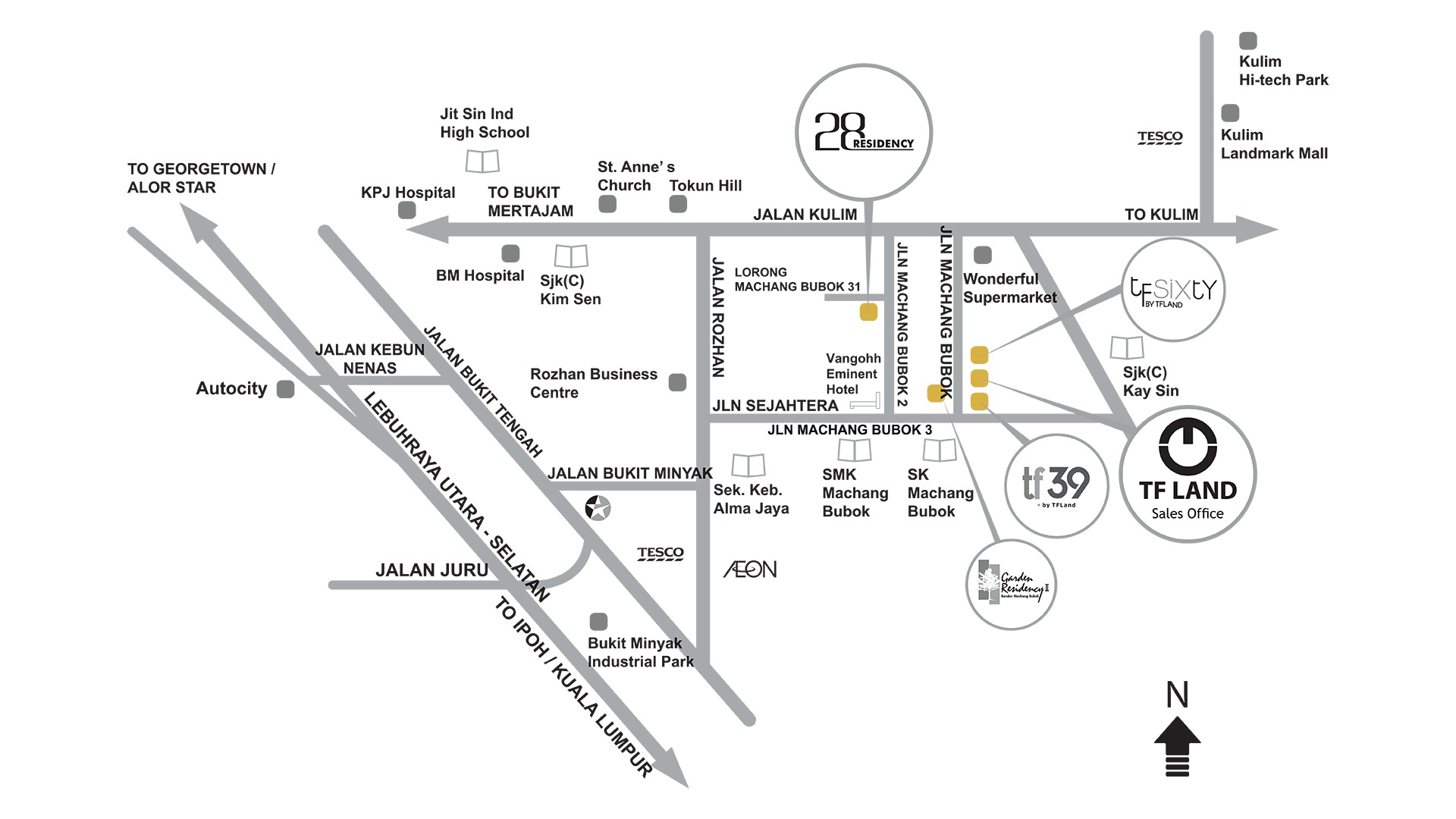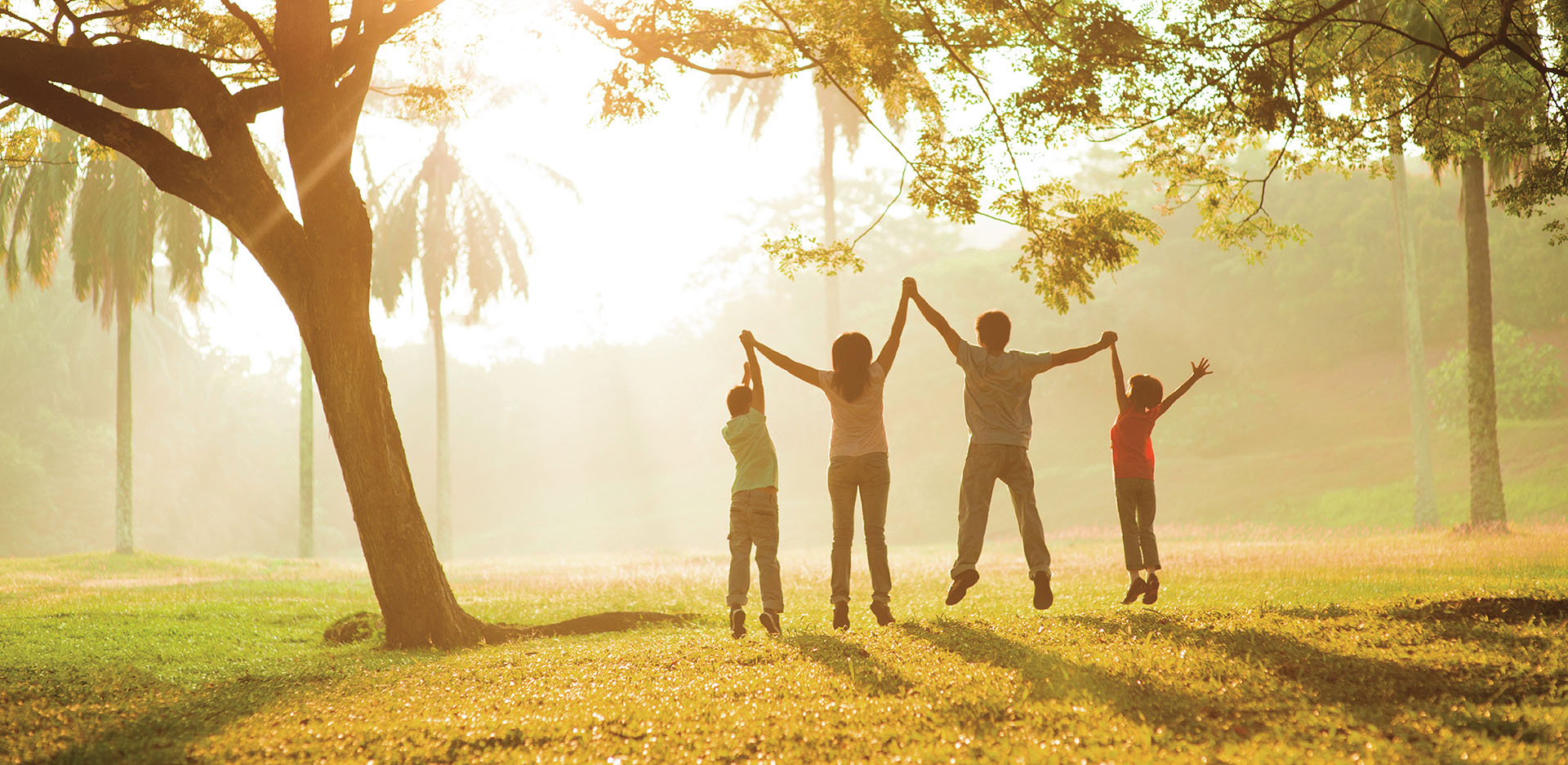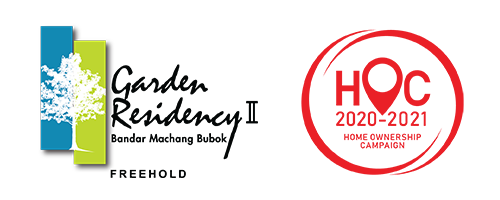 Serenity Within
An Exclusive
Enclave
Space is amplified at Garden Residency II, a low density neighbourhood located in the rapidly growing township of Bandar Machang Bubok. Comprising generous sized bungalows and semi-detached homes wrapped in landscaped greenery, this luxurious residential enclave becomes a verdant sanctuary for you and your loved ones.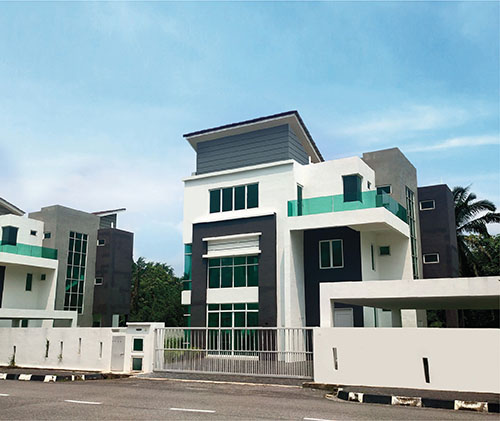 VILLA
3 STOREY BUNGALOW
TYPE A
BUILT UP AREA
4,013 sq.ft.
LAND AREA
80 ft x 70 ft
MODERN FACADE – PALATIAL PARADISE
Embrace the height of grandeur. The stately three-storey bungalows incorporate a grand master suite and six bedrooms as well as a double volume living hall and lift (optional) to exude unparalleled elegance.
UNIQUE SELLING POINTS
Sumptuous Living Spaces
Delectable Dining
A personal Sanctuary
FLOOR PLANS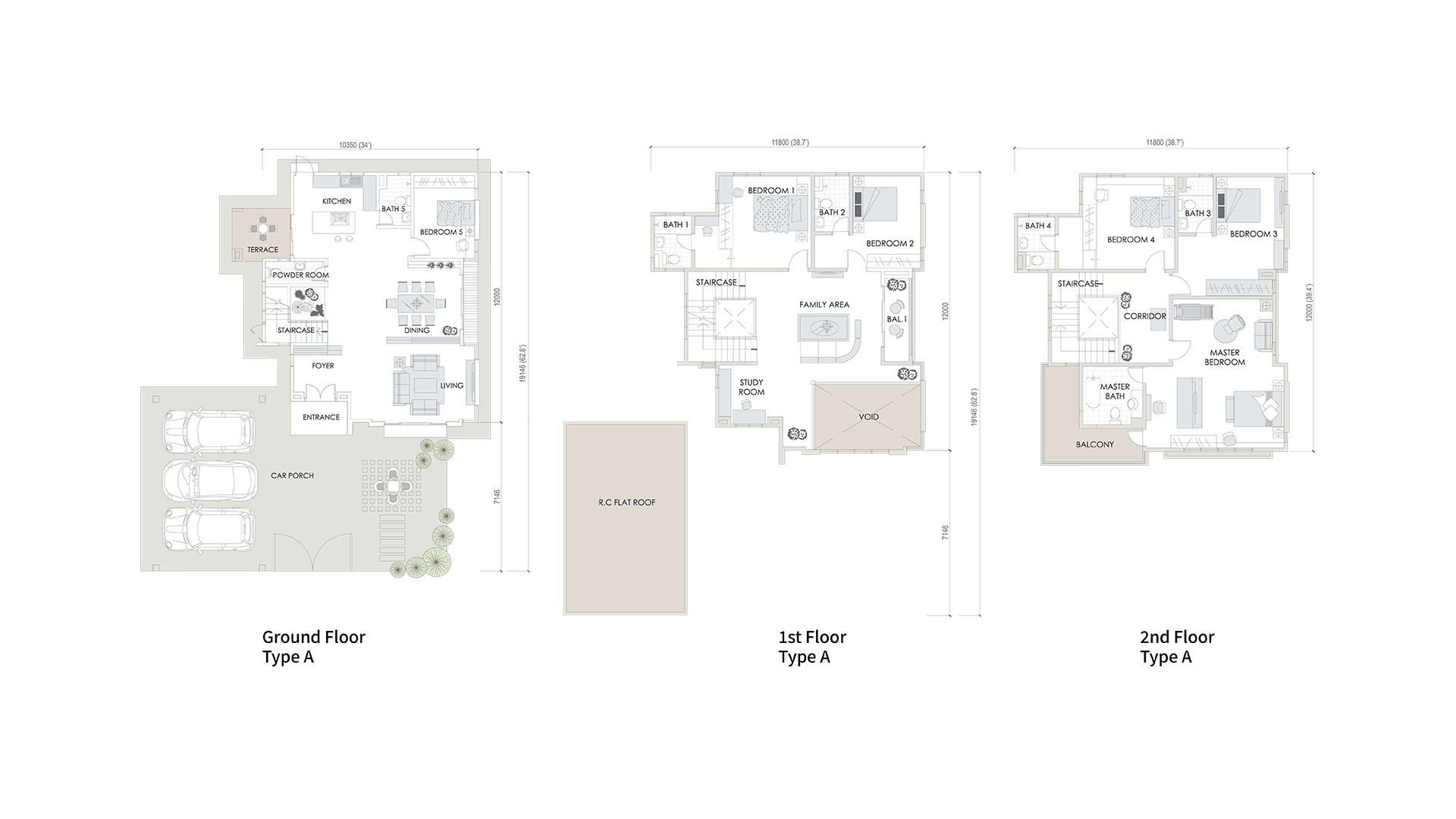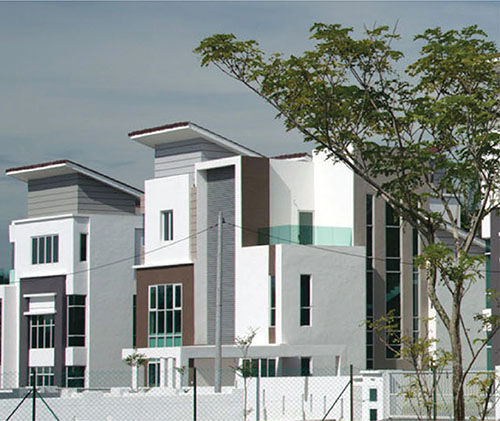 ROOF EDEN VILLA
3 STOREY BUNGALOW
TYPE B
BUILT UP AREA
4,418 sq.ft.
LAND AREA
80 ft x 70 ft
CONTEMPORARY RESIDENCE
Touting a sleek and modern facade, each home includes a roof garden far the master suite, two master bedrooms, a double-volume living hall and separate kitchen and dining areas, ensuring plenty of space for everybody.
FLOOR PLANS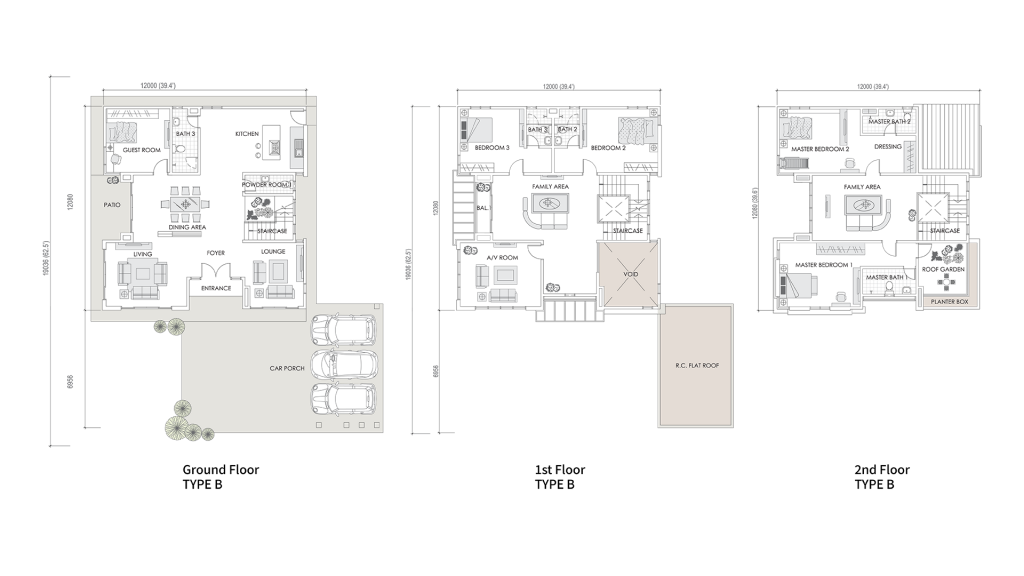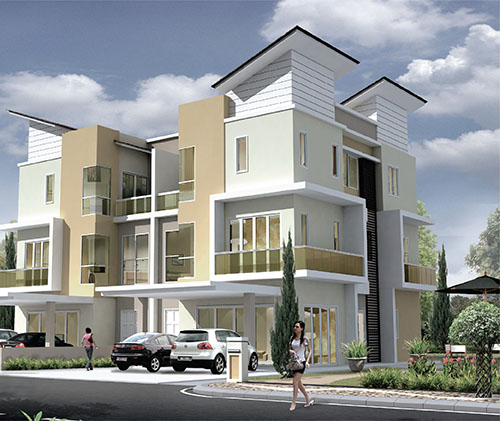 TWIN VILLA
3 STOREY SEMI DETACHED
BUILT UP AREA
3,362 sq. ft
LAND AREA
40 ft x 60 ft
UNRIVALLED APPEAL
The contemporary charm of the three-storey semi-detached homes reflects an exceptional lifestyle, with a life (optional), a total of five rooms and an entire second floor dedicated to the grand master suite, as well as an outdoor terrace.
FLOOR PLANS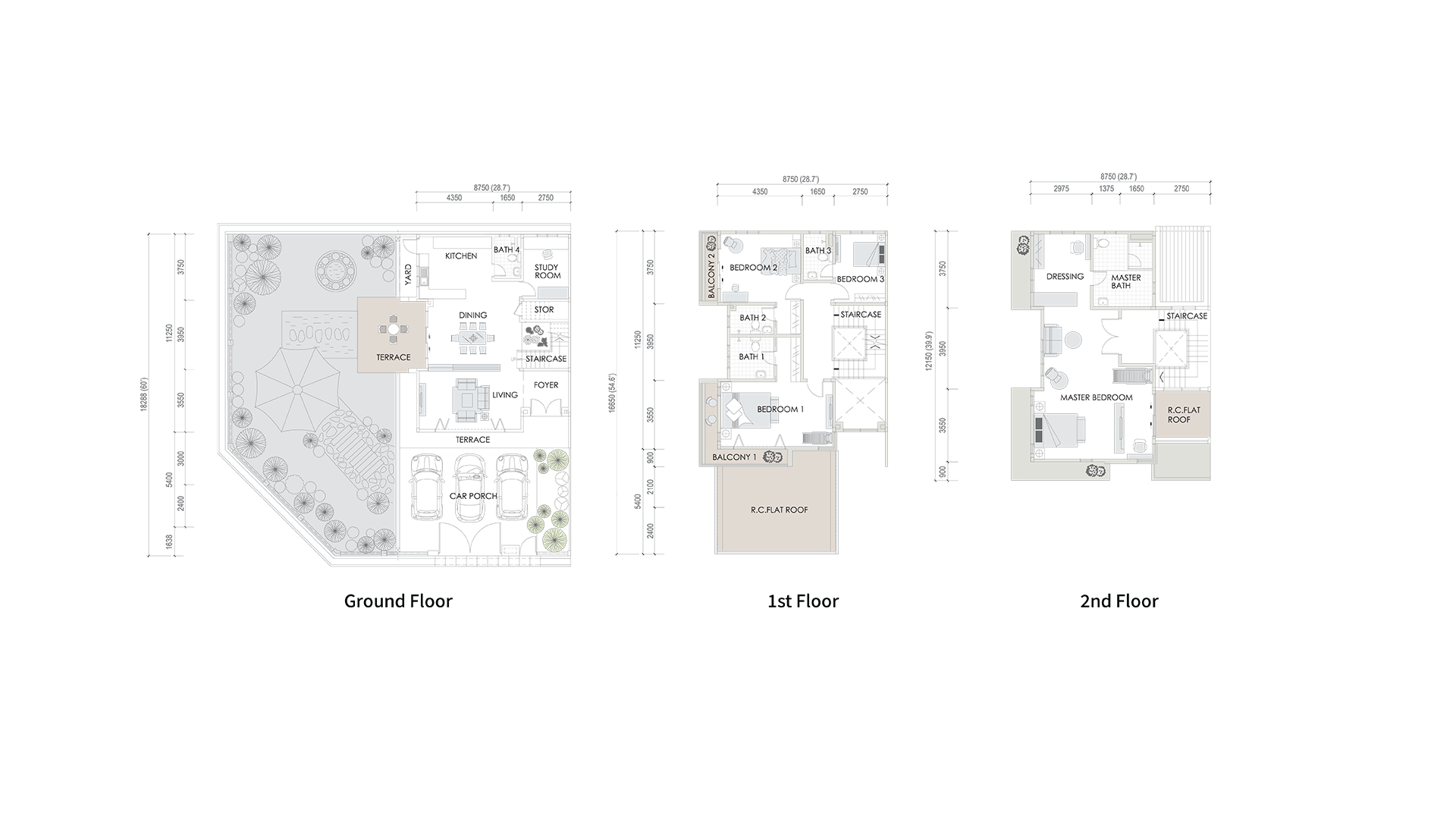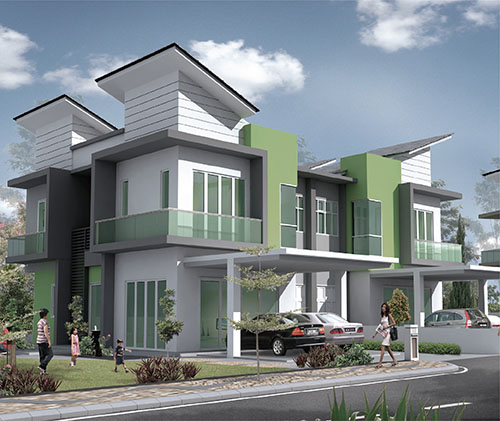 TWIN VILLA
2 STOREY SEMI DETACHED
BUILT UP AREA
2,618 sq. ft
LAND AREA
40 ft x 60 ft
CHIC COMFORT
Cosy and comfortable, each home comes with four rooms as well as a patio where you can relax outdoors in style. Practical interiors are enhanced with quality finishes, so you are surrounded by stylish modern aesthetices that everybody can appreciate.
FLOOR PLANS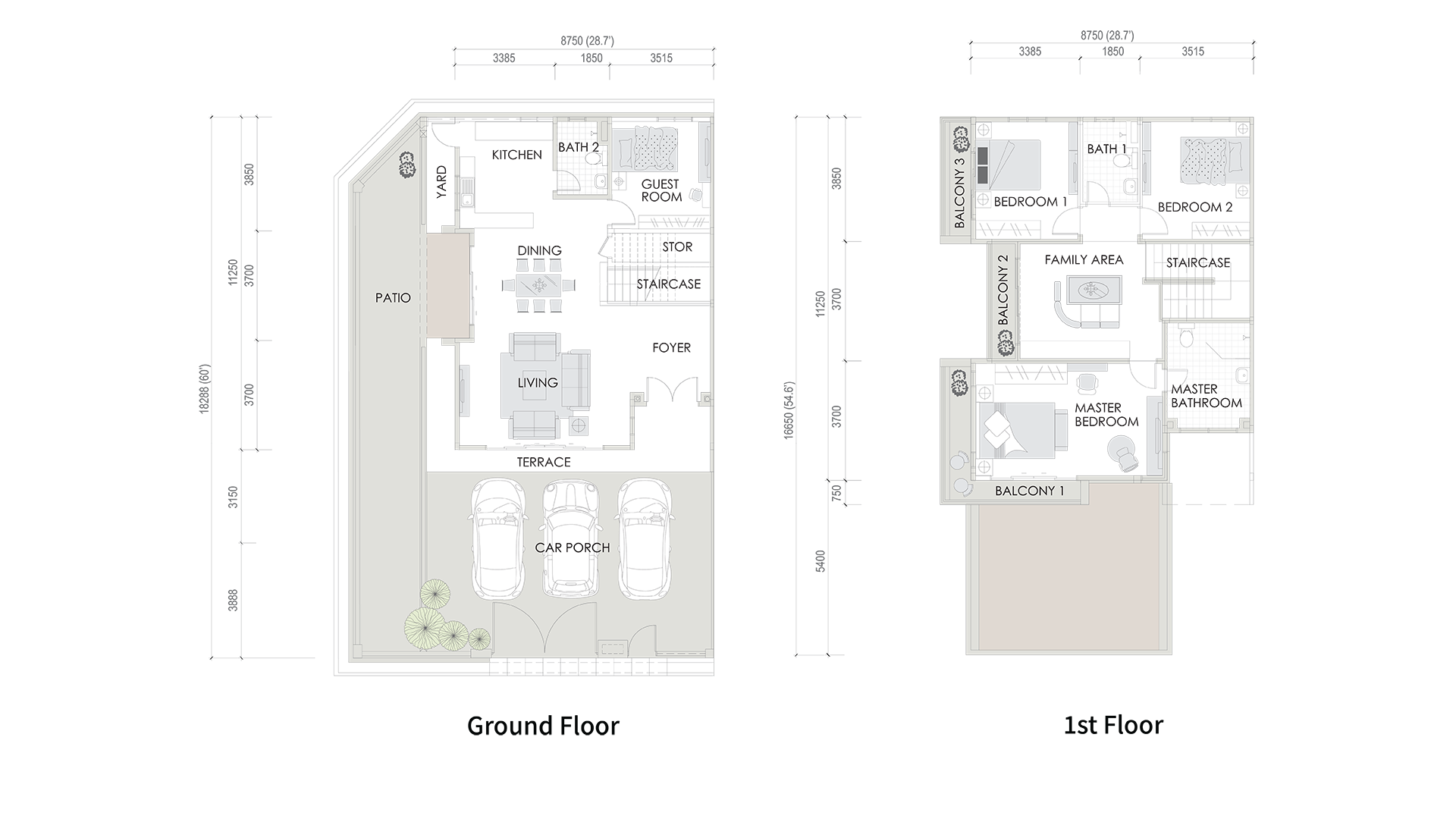 COMPLETED PROJECTS
To date, we have delivered over 1,500 residential homes comprising low cost and low-medium cost flats, terrace houses, semi-detached houses and bungalows to the surrounding community of Machang Bubok. Take a look at our past and completed project portfolio: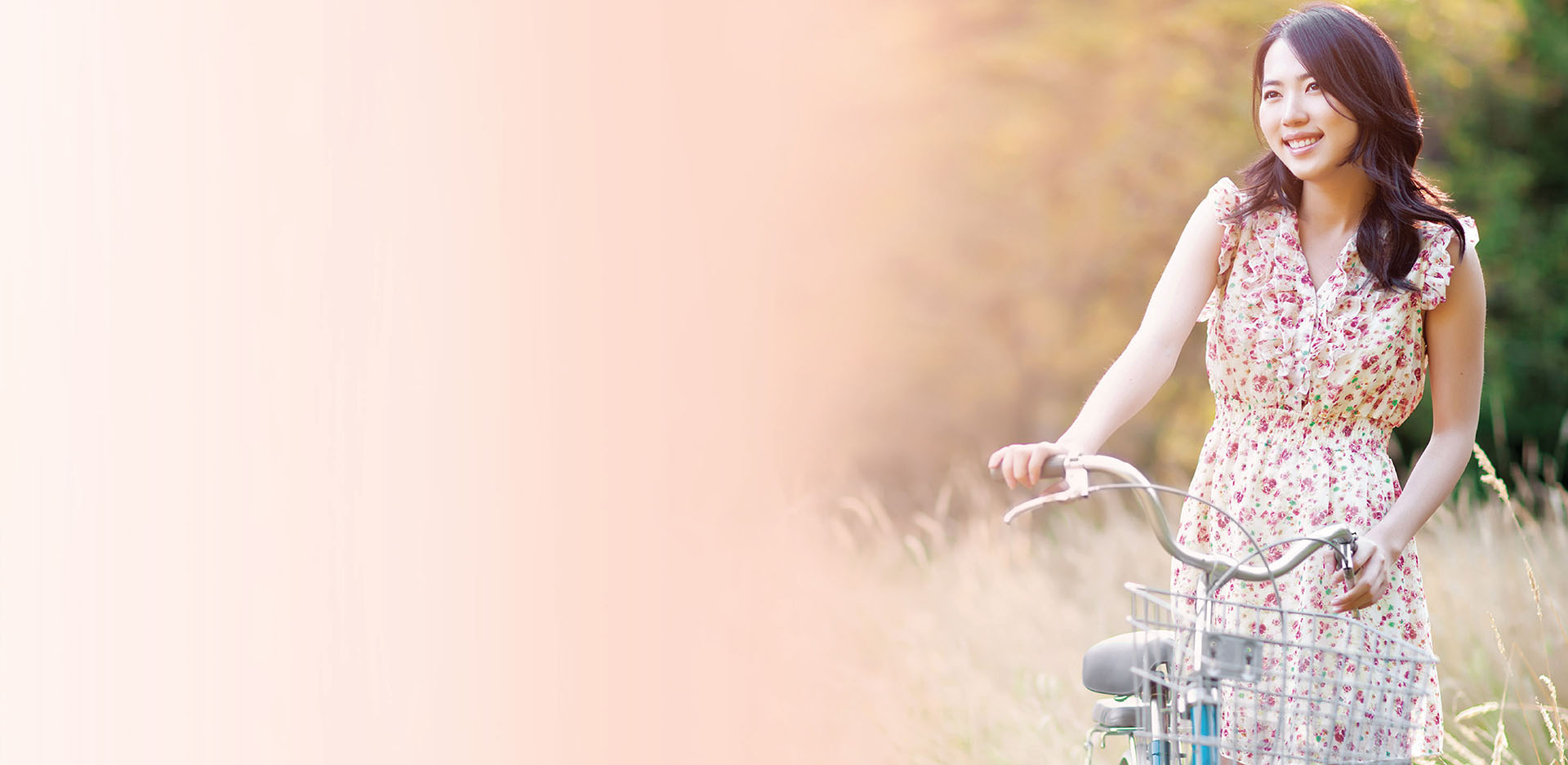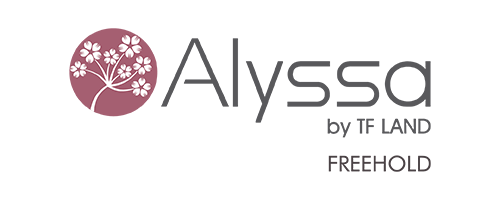 Where Peace & Serenity
Is A Way of Life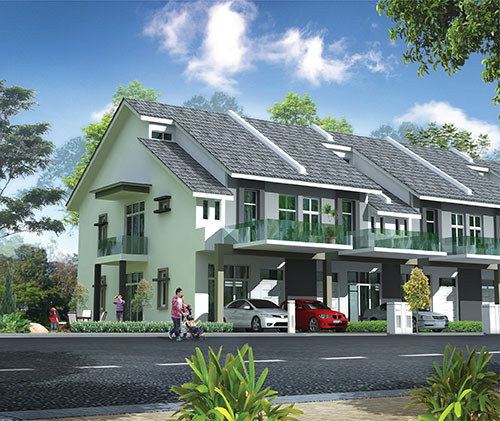 2 STOREY TERRACE RESIDENCES
TYPE A
BUILT UP AREA
20 ft x 40 ft
LAND AREA
20 ft x 60 ft
No. of Rooms
4
No. of Bathrooms
3
2 STOREY TERRACE RESIDENCES
TYPE A1
BUILT UP AREA
20 ft x 45 ft
LAND AREA
20 ft x 68 ft
No. of Rooms
4
No. of Bathrooms
3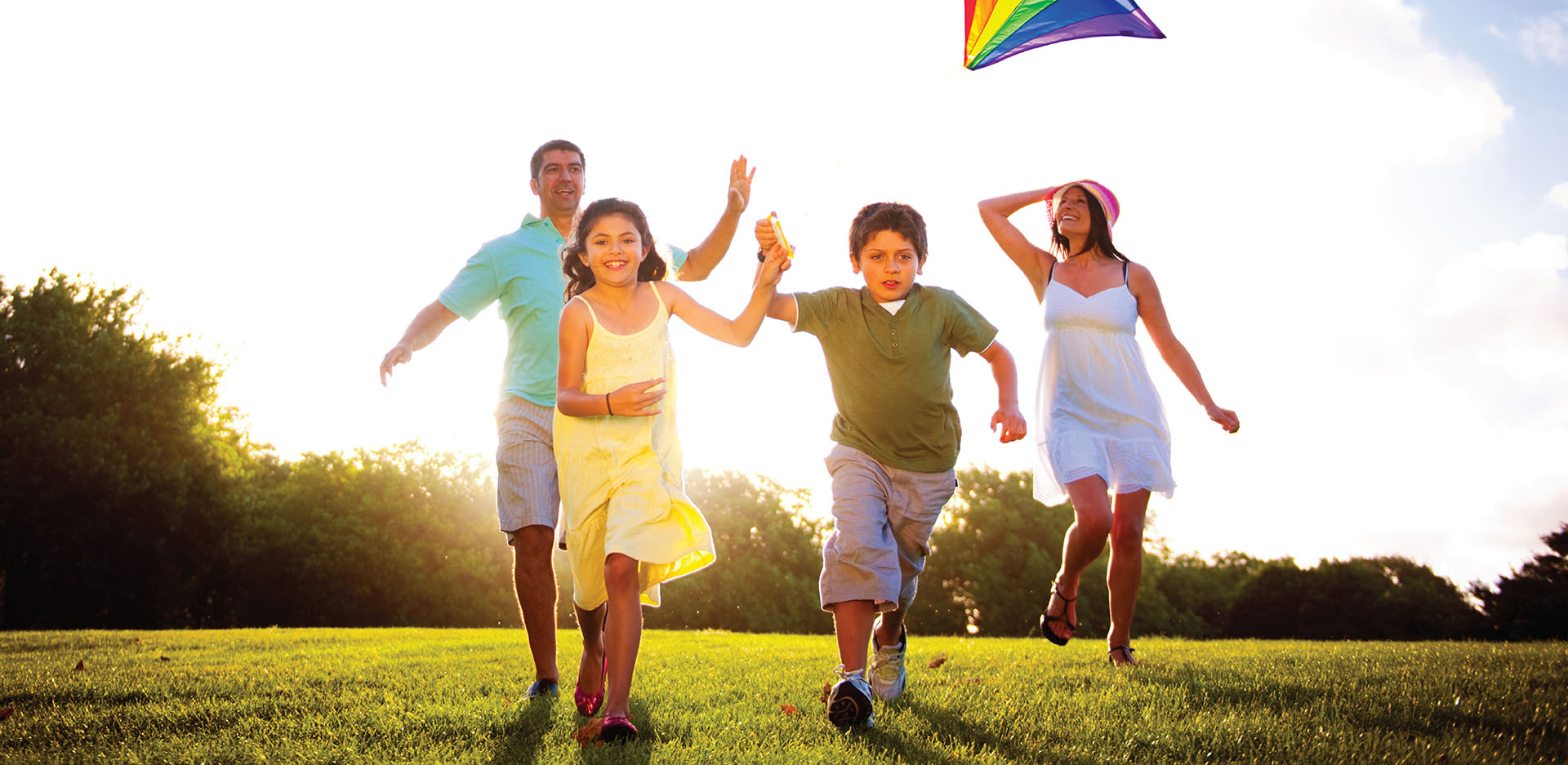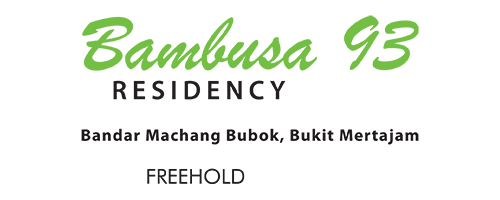 Your Chance to Own
a Dream Home
in a New Township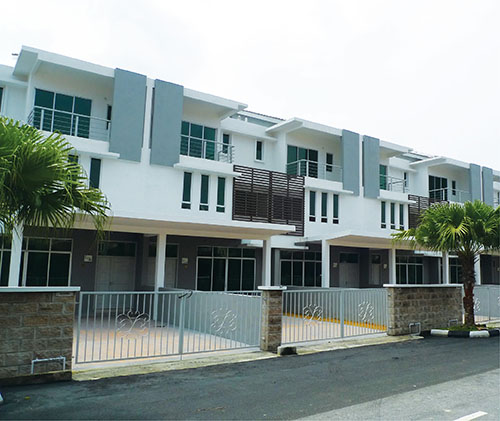 21/2 STOREY TERRACE RESIDENCES
BUILT UP AREA
2,205 sq. ft
LAND AREA
20′ x 60′
2 STOREY TERRACE RESIDENCES
(Anosum)
BUILT UP AREA
1,600 sq. ft
LAND AREA
20′ x 60′
1 STOREY TERRACE RESIDENCES
(Bella)
BUILT UP AREA
800 sq. ft
LAND AREA
20′ x 60′